People of Perth, whether you're a local who's lived here for years, a tourist checking out the sights or have just moved here, Perth is pretty awesome. There's a truck ton of things to do in Perth, from beaches to dining, excellent walks, world-class museums and breathtaking scenery. If you're looking to get out of the house and enjoy this fantastic city, you've come to the right place.
Here are (in no particular order) the 20 most Perth things you can do in Perth – enjoy!
1 Visit Kings Park and its Botanical Gardens
Kings Park is one of Australia's most iconic parks, boasting incredible panoramic views of the city and the Swan River. You could easily spend a whole day exploring all of the trails and winding roads that criss-cross over the park, or you could just take in the view while relaxing on one of the many benches.
The park is best known for the Western Australian Botanic Gardens, home to over 3000 unique pieces of flora from around WA. You can find all sorts of information on the different plants in the park, including useful tips on their history, origins or use.
Another thing that people seem to love about Kings Park is the many fountains. Each one has a different shape and design, making it in itself a work of art.
Also, check out Kings Park at sunset. The views of Perth city are absolutely stunning, you won't be disappointed.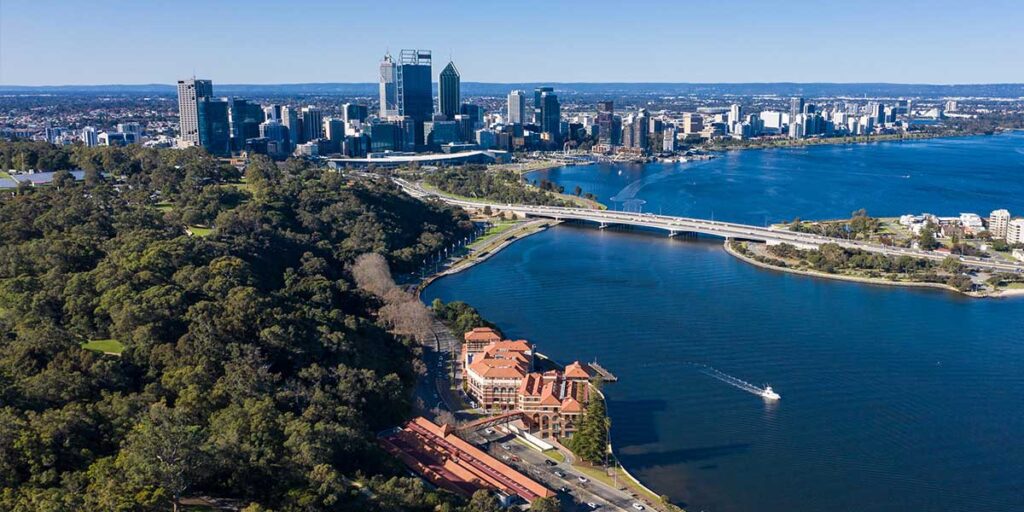 2 Fremantle Prison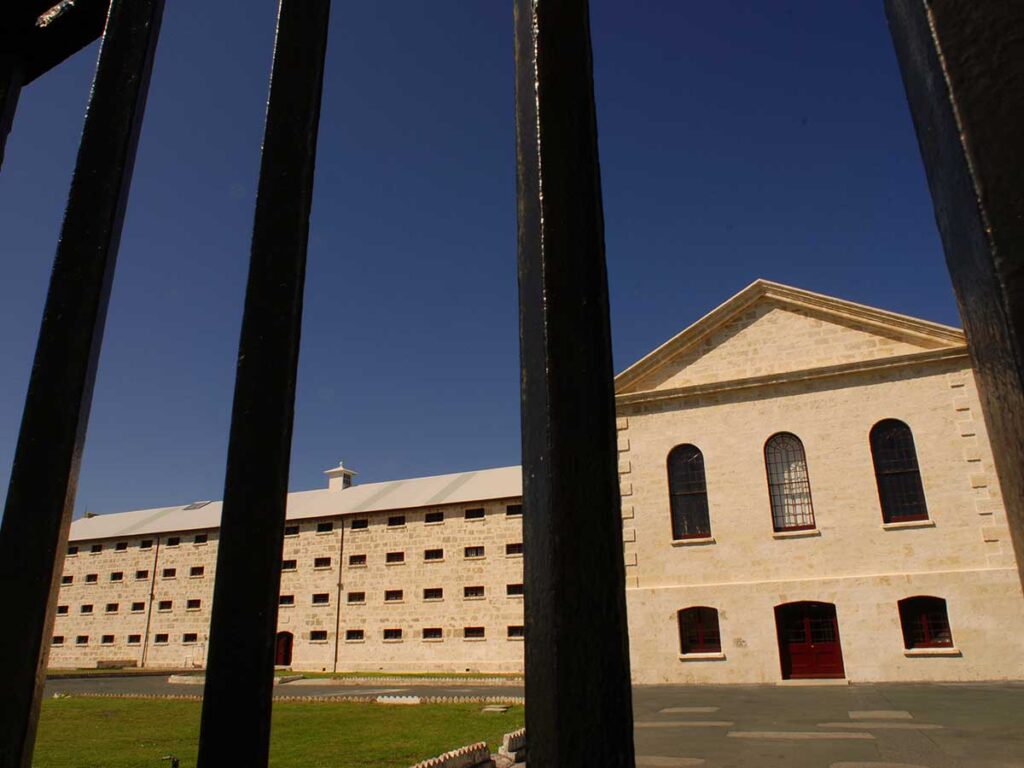 One of Perth's most iconic buildings and a must-do activity for anyone visiting or who lives in Perth or is visiting Western Australia. Fremantle Prison was completed in 1859 and built by convicts out of the limestone found in the area.
The prison was in operation until 1991, when a large riot and subsequent fire renewed calls for its discontinuation. Today, the symbol of British imperialism has been turned into an educational tourist destination and listed as an important heritage site.
Fremantle Prison offers several tours for you to check out and see the different areas of the prison and hear the stories that give this place its character and life. We highly recommend the Torchlight tour that gets started at night to really get a feel for the place but beware, it's not for the faint of heart.
3 Check out some of the best beaches in Perth
Nothing is more Australian and, indeed, Perth-ian than heading down to the beach for a swim in the pristine blue water, some fish and chips and maybe a pint at a local pub. With Perth reaching over 40 degrees most summers, it's lucky that we have so many beaches to choose from. Here are a couple of our favourite beaches not too far from the city.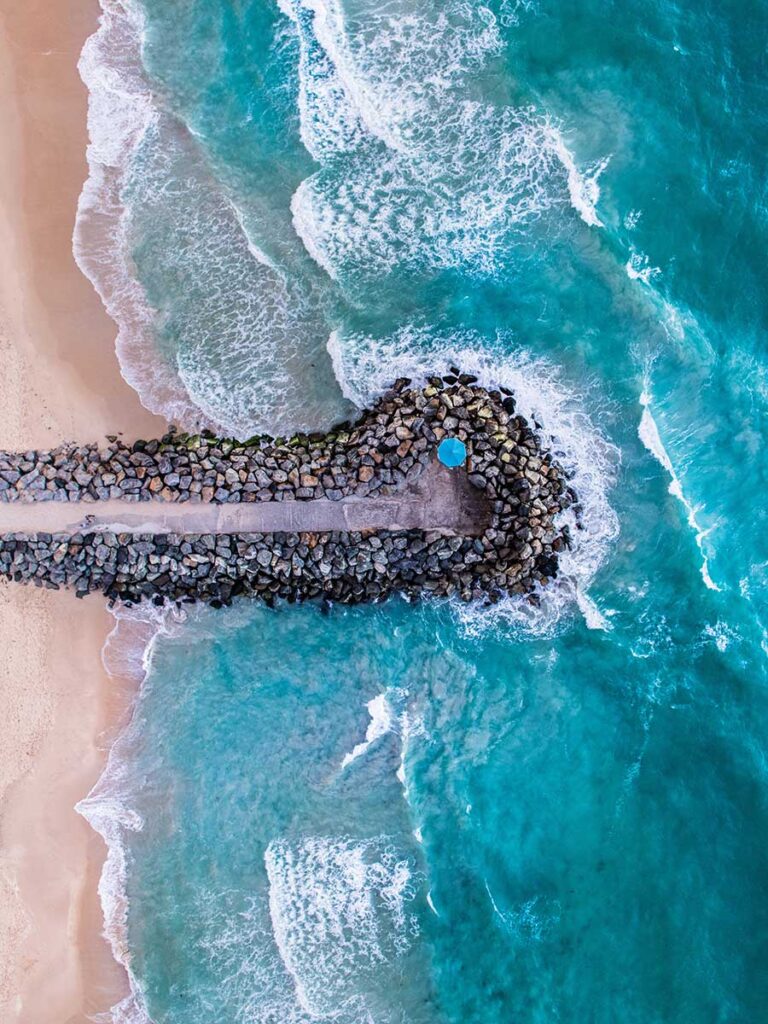 South Beach in Fremantle is easily one of the best. With a lush park, easy to access shops and parking, and a vibrant community, there's always something going on here. There are numerous places to eat and drink in the park, with an excellent playground for the kids. The water is clean and calm (in the mornings), and a nice breeze aptly named the 'Freo Doctor picks up in the afternoon, bringing much-needed relief to the sweltering city.
Heading north of the river is Scarborough Beach, which is probably the most popular beach in Perth. There are the typical activities one can do on the beach. Of course, you can go for a swim, and some waves break along the coast, so it is easy to surf. Much of Perth's beaches are relatively flat thanks to a series of islands off the coast that break the swells.
In addition to having a huge ocean to swim in, there's an above-ground pool that's geothermally heated throughout the year. Making it ideal for a winter dip or a place to relax out of the surf.
4 Eat a Continental Roll
The classic West Australian Continental Roll is a bit of an art form, and devouring one is pretty much a cultural event here in Perth. A classic Conti roll requires good bread, a little bit of Italian style, pickled eggplants, sundried tomatoes, cheese and some of the best cold cuts in the world.
Where to find the best continental roll is a hot topic of debate in Perth and if you want to get a table of locals engaged in a heated conversation, bring it up.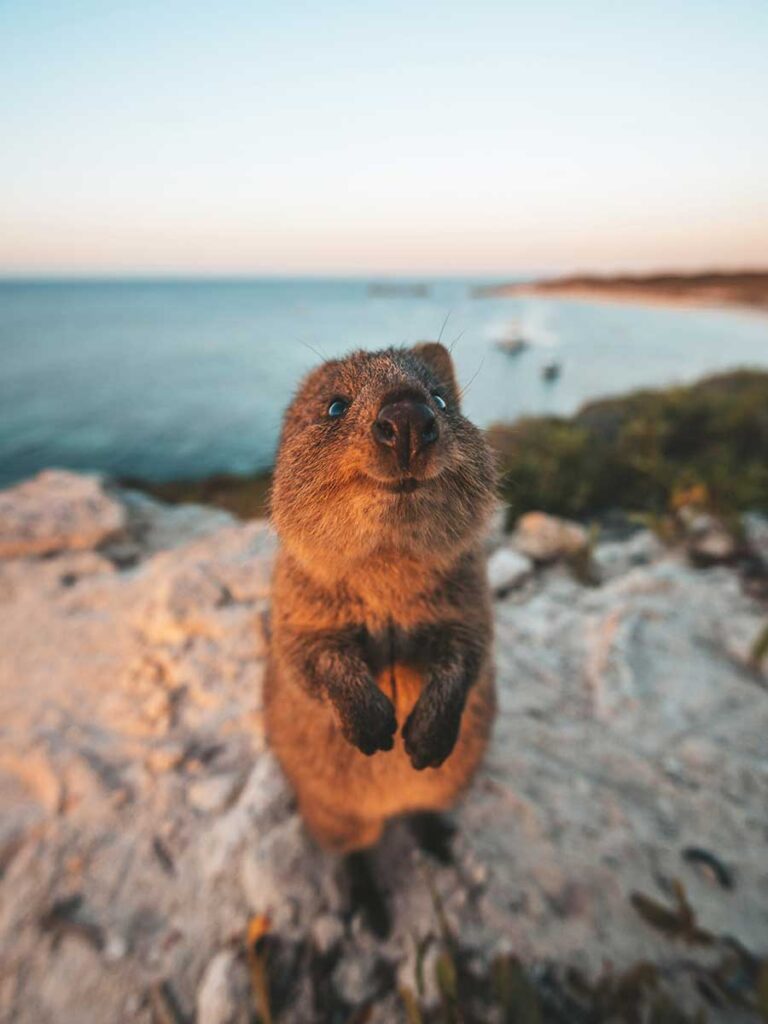 5 Get a Selfie With a Quokka on Rottnest.
There are not many places in the world where you can get a selfie with one of the world's cutest animals. Lucky for you, with have an island full of them just off the coast. The Quokka is a small marsupial native to Western Australia. They are known to be quite the rascals and have featured on many celebrities and locals Instagram feeds throughout the years.
You don't have to travel to some faraway island to enjoy a white sand beach or see some incredible marine life; Rottnest Island has it all. You can reach the island via the Rottnest Express fairy and make a day trip out of it; there's so much to do on the island, but the Quokka is definitely the happiest animal in Western Australia, and its cute smile will melt your heart.
6 Visit a Winery in the Swan Valley
The beautiful Swan Valley in Perth is an absolute must to visit and a perfect day trip for some wine that's not as far as Margaret River. Take a couple hours, get out of the city and away from the traffic down to the Swan Valley wineries. If you don't feel like driving, many excellent tour companies run bus tours from the city year-round. Or, if you're feeling a little more adventurous, try one of the Swan River cruises, which is highly recommended. These guided tours are, of course, best enjoyed with a few friends!
The Swan Valley is well known for its winemaking since as early as the 1850s. The name Swan Valley comes from, you guessed it, the Swan River. The area has been growing grapes for almost as long as Europeans have lived in Western Australia. It thrives with native vegetation and wildlife and is recognised worldwide as specialising in premium wine production.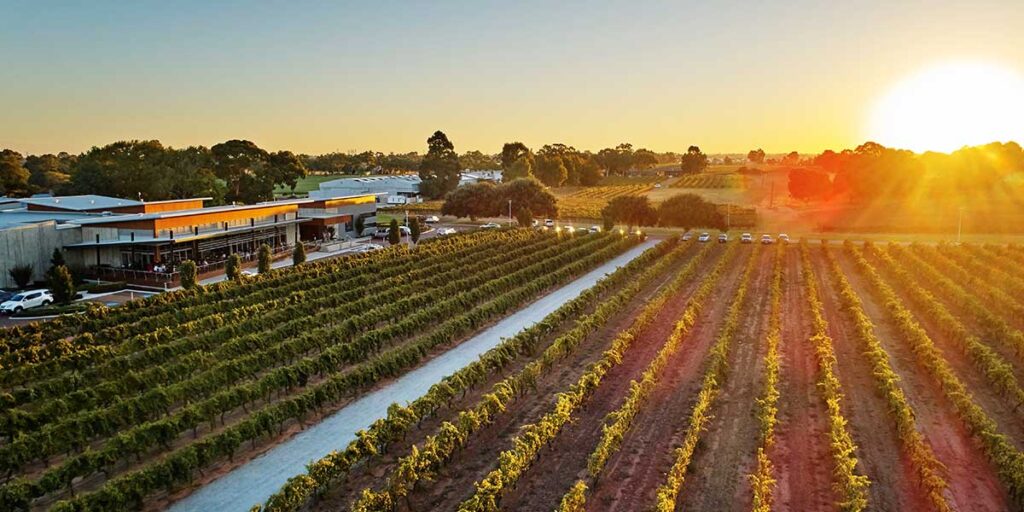 7 Visit the Kangaroos on Heirisson Island
Right in the middle of Perth is a small island known as Heirisson Island. Located in the middle of the Swan River, you can explore a snapshot of Western Australia's natural beauty. There are a number of things to do on the island, including having a picnic or going fishing. You will also be able to see some kangaroos up close since there is a small number of western grey kangaroos located on the island.
Kangaroos are wild animals, so remember to keep your distance when seeing them. Please refrain from feeding them or any other native animals.
Read more about Heirisson Island here
8 Check out an AFL or Cricket game at Optus Stadium

We love our sport events in Perth, and the best place to watch them is from within Optus Stadium, particularly for AFL and Cricket matches. Why? Because it's one of the most high-tech stadiums in the world, with massive HD screens and a sound system that will blow you away. Not to mention the external lighting that changes colours and patterns as games progress.
The stadium isn't far from the city centre, and you can walk there via the Matagarup bridge that crosses the beautiful Swan River.
Optus Stadium also does behind the scenes tours if you're really interested in what goes on backstage.
9 Go for a drink in one of Perth's happening small bars
Perth's hospitality scene is buzzing, and our city is home to a wide range of unique restaurants and small bars. So it's no surprise that some of Perth's best small bars are nestled in the city's laneways and on the rooftops where they have been reborn as hotspots for nightlife and socialising. Small bars are popping up all over Perth's metropolitan area, and there is no shortage to choose from. Whether you're after a spot where you can nibble on some grub before hitting the clubs or just prefer to kick back and meet up with friends for a drink, there's a pretty cool small bar somewhere in Perth for you.
10. Visit the Free Art Gallery
The Free Art Gallery is a public art gallery in Western Australia. It was first established in 1979 and has grown into one of the most significant in the country. Situated in the cultural precinct in Perth, it has an extensive collection of works from a wide range of artists from the 1800s right up until today.
This gallery is a great place to escape the hustle and bustle of Perth's CBD or to take a break from the office. indulge your artistic side and learn more about the paintings with a guided tour that is available. Visit their website
11 Take a walking tour
One of the most fun activities and best ways to learn about a city is taking a walking tour. Walking tours enable visitors to explore the city on foot, while experts guide them through the city's history and aboriginal culture. If you plan a trip to Perth, or you're even a local, you should consider taking a walking tour.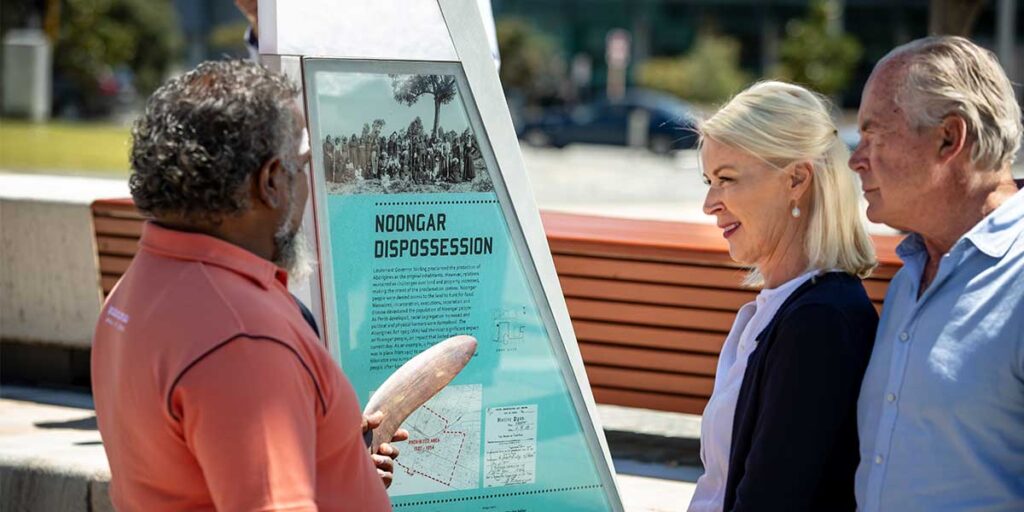 There's so much more to this fantastic city than we get to see at a glance. Perth is known for its beautiful beaches, rolling hills and stunning ocean scenery.
Explore this unique city's history, architecture, and culture with one of Perth's many walking tour companies. You can choose from an Aboriginal tour that explores the indigenous culture and its contribution to Australia or a European history tour that takes you to the city's oldest parts.
Check out 6 history tours that might tickle your curious spot
Also, don't sleep on the food and drink tours if history isn't your thing.
12 Go on a hike or walk around the Perth hills or Swan Valley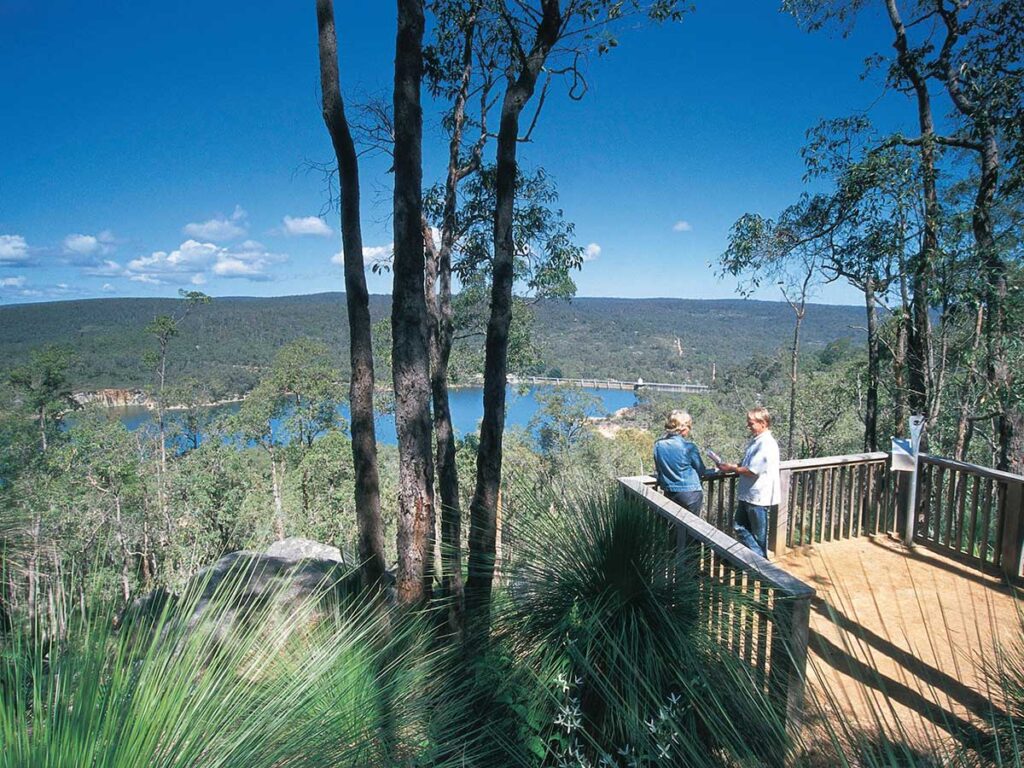 Need to get out and about and stretch those legs? Perth's unique walking tracks are ready and waiting to infuse some life into your soul and bring the pace of life down to a walk. Ever since the discovery of the Swan River, the city of Perth has grown, and so has its love for walking tracks. Perth has many hiking trails that are very accessible and suitable for all ages and skill levels.
Winter or spring is a great time to take a walk. The beauty of Perth's walking tracks is that they don't get busy during peak times, so they're never too crowded. Many of the tracks are well maintained, and the spectacular views from the hills are amazing.
A personal favourite is the Eagle View walk in John Forest National Park. It's 15 km of pure Western Australia beauty. Visit their website.
13 Grab a pint of pale ale from Little Creatures Brewery.
One of the most iconic breweries in Perth is Little Creatures who were making craft beer before it was cool. Little Creatures is a local brewery that produces beer in Fremantle, Perth. It was founded in 2000 on the Fremantle waterfront and has become a true icon of Perth and WA.
We recommend grabbing a pint of their classic pale ale in the brewery's bar. Not only do you get fresh beer and great views, but you can also enjoy some of Fremantle's best pizza.
Beer? Pizza? Waterfront? What's not to love?
14 Grab some Insta shots at our most grammed spot – The Blue Boat House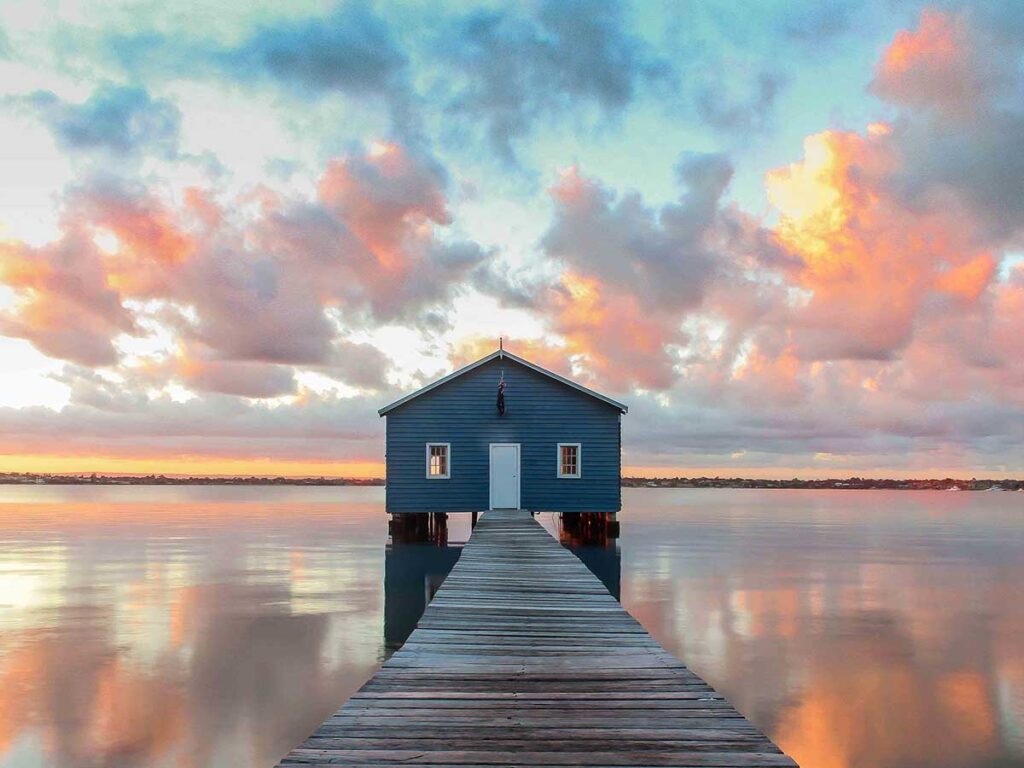 You've probably seen it on one of your friends feeds already, the blue house…
Almost everyone in Perth knows where it is and what it's for – Instagram!. The blue house has been featured in many films and TV shows and has become a true icon of Perth.
Every season, tourists flock to Perth to visit the famous blue house to capture some stylish photos to chuck on their gram.
We recommend heading down either early in the morning or late evening, as the shed gets covered by tourists after a day of sightseeing, and the soft natural light will make great photos.
15 Watch the sunset over the Indian Ocean.
Being on the west side of Australia, Perth has a unique advantage. We can watch the sunset over the magnificent Indian Ocean. Nowhere else in Australia can you watch the sun go down over the water, so make sure to take the time to check it out.
Pack a picnic and head down to one of the pristine beaches or park yourself at a waterfront bar in Scarborough or Hillary and just take it all in.
16 Check out Elizabeth Quay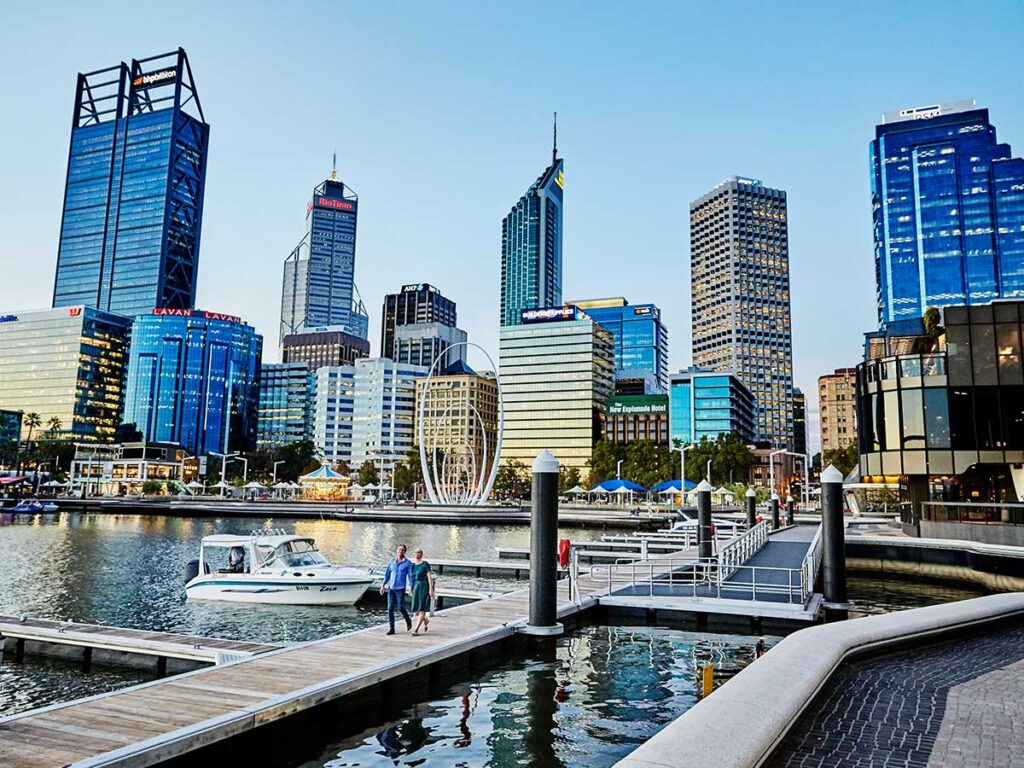 Sitting right on the Swan River and boasting many of Perth's best restaurants and bars, Elizabeth Quay offers diners an incomparable experience.
With its own impressive skyline, views of the city and iconic Bell Tower, Elizabeth Quay offers a glimpse into what Perth offers for visitors. Featuring over 50 restaurants and bars, there is something for everyone. Visitors won't find a dull meal or drink here, as you will have the chance to eat anything from a classic burger to feisty kebabs on Elizabeth Quay.
After your meal, take a walk along the quay and head to the Bell Tower. Perth's iconic tower is a great place to go and take in the sights of the Swan River. As you are based within the CBD, you can walk to everything.
17 Grab your basket and head to the weekend markets.
Perth has markets dotted around the city where you can find everything from 2nd hand goods to fresh produce. It's hard to suggest our favourite, but check out the Fremantle Markets, the Cannington markets, and the Subiaco Markets.
You can find pretty much something fresh and local for everyone from wine to cheese, gourmet meats, artisan breads and pastries, fruit and vegetables (seasonally), homemade preserves and chutneys.
Perth has one of the most diverse food scenes in Australia, and the markets are where it all comes out to play.
18 Jump on a boat and take a cruise down the Swan River.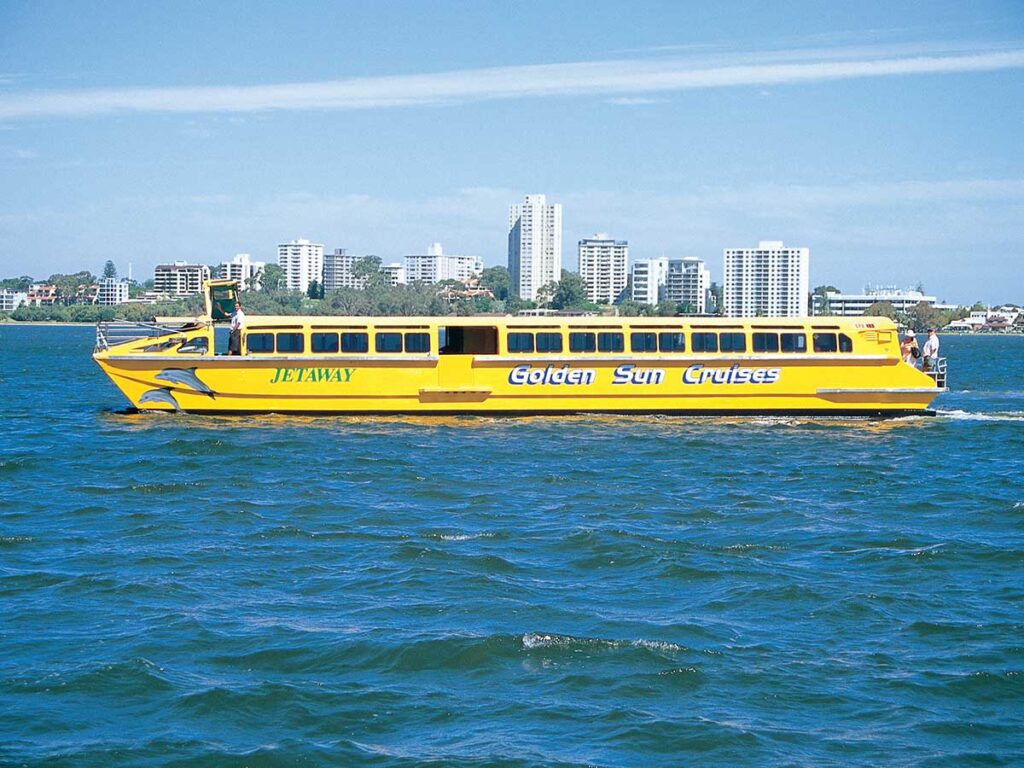 The Swan River cuts through the heart of Perth and is named after the black swans that are spotted up and down its shores. While the river divides the city geographically, it also does socially. When people from Perth meet, they'll often ask, are you 'From North or South of the river?'.
It's a stunning body of water, and it's a great way to get to some of Perth's most beautiful sights. Sit back and relax as you enjoy the calm waters while your skipper narrates the history of the river and surrounding landmarks.
There's really no shortage of companies taking people on these tours. Choose the one that fits your needs best, or even look into renting a boat and bring your friends on a sunset cruise down the Swan River.
19 Kick back and enjoy Perth's Rooftop Movies
There's nothing better than on a warm summers day, kicking back in a bean bag and watching a movie outdoors. We in Perth absolutely love our outdoor movies! Even though you can get a great movie experience indoors, when it's a balmy evening (which we get a lot of here in Perth), there's nothing quite like watching a movie under the stars.
Definitely check out rooftop movies in North Bridge. Rooftop Movies are the perfect way to finish off your week if you're a big movie fan. Kick back in one of the beanbags and wait for the film to start.
And afterwards, step right into Northbridge for a late night feed or a beverage or two.
20 Eat your way through the city
Let's face it – we all love food! Foodies worldwide, let us all rejoice, for Perth has excellent cafes and restaurants where you can enjoy our fantastic local produce and flavour. As well as plenty of fine dining venues which offer top-notch meals, with some of the best chefs in the country.
Perth is fast becoming a foodie's paradise with a great variety of cuisines on offer, all cooked to perfection. Walk and eat your way around the CBD as all the cafes and restaurants are handily located near each other. You can have your appetisers in one restaurant, move on to your main meal in another and then have your dessert in another.
Background photo courtesy of Tourism WA