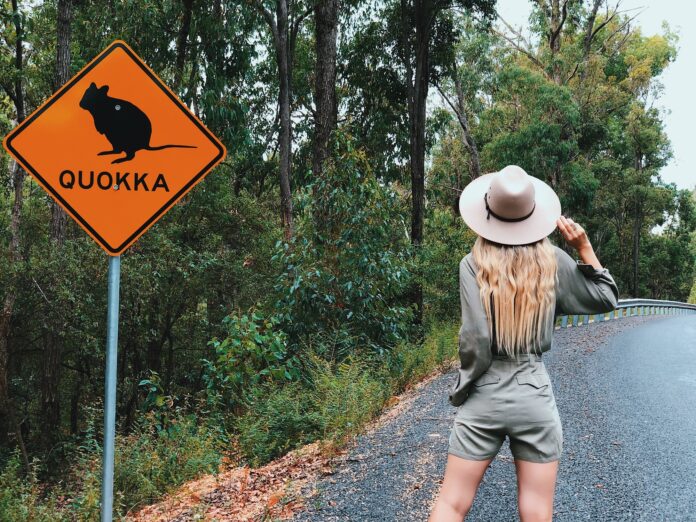 We are not in the dark ages anymore. Gone are the days when you would whip out the map book, mark the spots where the campsite is and say a prayer to the gods of the road. We have the technology to make things a hell of a lot easier – use it! Check out these apps that will make your Perth road trip that much smoother.
Wikicamps app – The bible of camping road trip apps and the only one you will ever need. Wikicamps is a comprehensive, user-generated database of campsites all over Australia. The best part is that you can filter campsites by type, cost, pet friendly, accessibility and amenities like showers, kitchens etc. Meaning you can find exactly the type of campsite you're after, fast. It has a load of photo's and reviews and users regularly leave feedback on campsites.
However, on a side note, just like Wikipedia, you shouldn't trust everything you read on Wikicamps. Just because someone said they didn't like a campsite, doesn't mean you won't. Use your best judgement but this is by far one of the most useful apps you can get. At $7.95 it will save you so much pain.
Maps.me – A killer app and if you've ever travelled in areas with no internet, you might have it already. Maps.me allow people to download the offline version of the maps that will work with your GPS to give you trustworthy location data no matter where you are. In a country the size of Australia, you won't have receptions everywhere you go so this is a must for your Perth road trip.
Fuelmap – Gas, petrol, diesel – fuel is the lifeblood of your road trip and will wind up being one of your largest expenses. Fuelmap will help you save some money while also giving you the locations of much-needed fuel stations when you're on the road. Before filling up the tank, you can check the prices of nearby stations and see where the cheapest fuel is. Over time, a few cents in the litre can add up to hundreds of dollars, which you can use to keep you on your Perth road trip longer.
Willy Weather – Everywhere you go, always take the weather with you. There is nothing more disappointing than arriving at an amazing camping spot and realise that the wind is howling, and a storm is on the horizon. Make sure your road trip runs smoothly by downloading the Willy Weather app which will keep you UpToDate with weather information.
Lumos App for IOS and Sun Position for android – Knowing exactly where the sun is going to rise and fall and at exactly what time, is very useful information to have for when you are on a road trip. You'll be able to set up your tent/camper in the shade, direct your solar panels accurately and get the best photos and videos during golden hour. Also, a road trips most dangerous time is during sunset and sunrise, try to stay off the road during them, unless you want skippy the bush kangaroo jumping through your windshield.
Podcast apps – take your pick of great podcast apps from Spotify, Stitcher, Apple and many others. If you haven't got on the podcast train, a road trip is a perfect time to jump on. Those long hours driving in Western Australia with nothing more interesting than a few goats on the side of the road can get tedious. Learn some history, laugh your ass off or get weirded out with some true crime. There are endless podcasts out there for everyone.
Emergency App – Let's hope your road trip goes smoothly, but accidents do happen. In an emergency, getting help fast is paramount. The Emergency App will let you call triple zero and provide your exact GPS coordinates, ensuring you can let people know where you are, accurately. There are also numbers for local, non-emergency services such as police or SES.
ABC Listen – The Australian National Broadcaster provides some great shows for entertainment purposes but is also useful for staying up to date with emergencies and warnings in your area. Tune in to the local radio stations to hear any unfolding news. Australia is prone to fires, flooding and severe storms, so it pays to stay in the know. If there is an emergency event unfolding in your area, the ABC will be your best source of information.