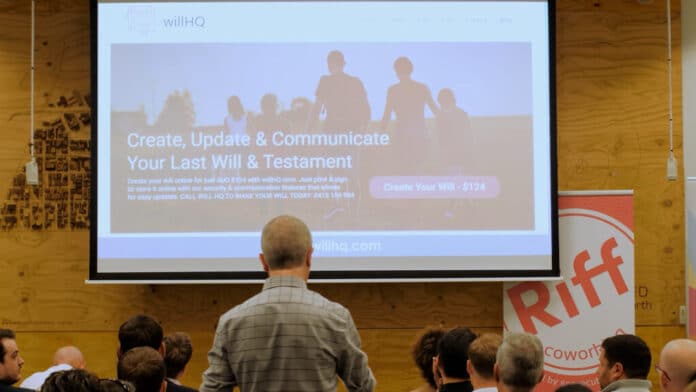 On a mild spring morning in the CBD, eleven of Perth's upcoming startups pitched their business, their vision, and their opportunities to a group of one hundred interested individuals.
The startups on display were representative of the increasing diversification of new tech companies coming out of Perth in recent years. From AI mining solutions, innovative robotic windshield sunshades, right through to a new rideshare app that hopes to take on the juggernauts of Uber and Ola. View all the startups in the video above.
While the startups varied wildly in vision and target market, the one thing they all have in common is the search for talent. Most of them were searching for the ever in demand and elusive 'experienced developer', but commonly businesses were also after marketing, sales, and growth guru's, while one or two had co-founders on their list.
Startup businesses are many things: exciting, daunting, stressful, rewarding and fulfilling. One thing they are not is a secure career choice. Unfortunately, the overwhelming percentage of startups fail. So, when enticing new talent, a startup has to sell the dream, not just the business. And if a bit of equity is thrown in, it's much more enticing.
Of course, startups are not for everyone and while there is great talent available in Perth, it's always a battle to keep them here and lure them to the startup scene. With overseas and over east often presenting much more opportunities and established businesses offering secure employment for tech developers, a job at an insecure startup can be a hard sell.
But as one startup founder so eloquently quoted Steve Jobs, who, when speaking to Pepsi exec John Scully, famously said: "do you want to sell sugar water for the rest of your life or do you want to come with me and change the world"?
Startups are more than a job for most, they are a dream, an idea, a way of life, a vision and a chance to be part of something from the beginning. And that is what will attract talent. Plus, if they do work out and you work your ass off, they might pay off in a big way.
Interested in getting involved in startups? Check out Morning Startup, a biweekly meetup in the centre of Perth.